How to use Plagron Promix
Creating the perfect place for plant roots to prosper is easy with Plagron Promix!
A premium medium for container growers, it cannot fail to produce bigger plants and yields.
The proven Plagron Promix benefits are:
Enhanced root development
Excellent root zone aeration
Superb water retention
Provides pH stability
PLAGRON PROMIX DOSAGE AND HOW TO USE
A growing medium rather than a nutrient solution, there is no set Plagron Promix dosage. Fill your containers, add your seedlings, cuttings or plants and water.
Use it throughout the entire growth cycle – from vegetative to the flowering stage. For the best results, pay close attention to your watering frequency and pH management.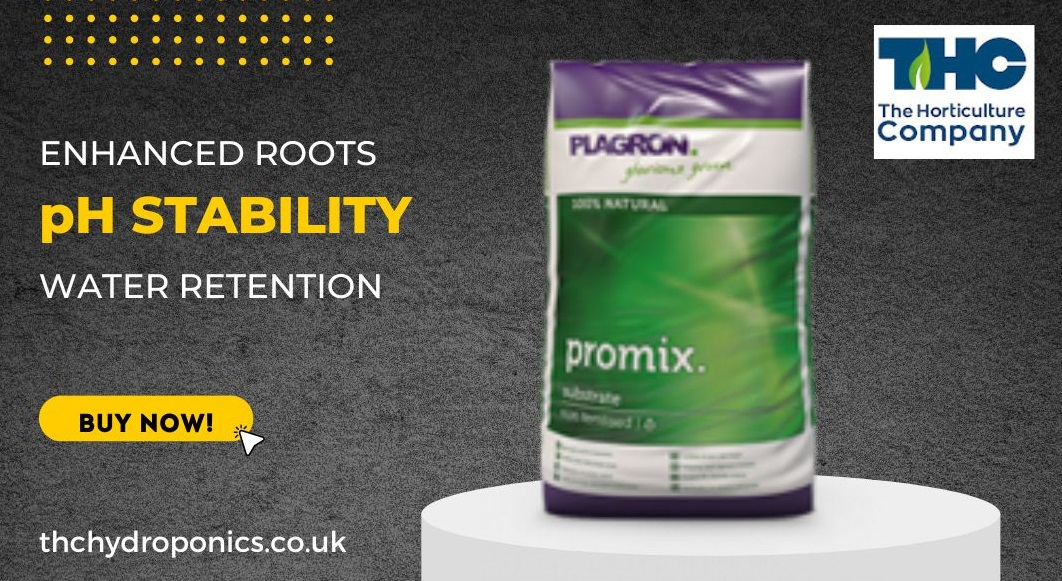 HOW PLAGRON PROMIX WORKS
The well-balanced Plagron Promix ingredients is a blend of high-quality peat moss, perlite and other organic additives which promote root development, water retention and aeration.
Plagron Promix's blend of peat moss and perlite provides excellent water retention and prevents waterlogging. This creates an optimal environment where roots can thrive as they will enjoy a healthy balance of moisture and oxygen.
Its neutral pH also ensures nutrients are available for absorption, leading to vigorous plant growth and optimal yields.
WHAT MEDIA CAN PLAGRON PROMIX BE USED WITH?
Plagron Promix is NOT suitable for soil-less growing or hydroponic systems, but can be used for any containers – including pots, fabric pots or straight from the grow bag.
With a Plagron Promix 50L bag available from just £12.95, it's a very affordable way to give your plants a great mix of the best and most carefully-selected peat types. Discover more and take a look at our Plagron Nutrients range now!