How to use Canna Terra Professional Plus
Canna Terra Professional Plus gives roots the ideal environment to thrive and grow.
A high-quality medium which is designed for container growing, this specialist soil will improve nutrient uptake and promote a healthy, well-aerated root zone.
The proven benefits Canna Terra Professional Plus offers include:
More effective water retention & usage
Balanced blend of growth nutrients
Enhanced root development
Maintains stable pH level
CANNA TERRA PROFESSIONAL PLUS DOSAGE AND HOW TO USE
Designed to help vegetables, herbs and ornamental plants bloom, Canna Terra Professional Plus will work with almost any type of plant.
As it's a growing medium and not a nutrient solution, there isn't really a defined Canna Terra Professional Plus dosage.
Suitable for the vegetative and flowering stages, it can be used during the whole growth cycle – from seedling or cutting right through to harvest. Just fill your containers, add plants and watch them go!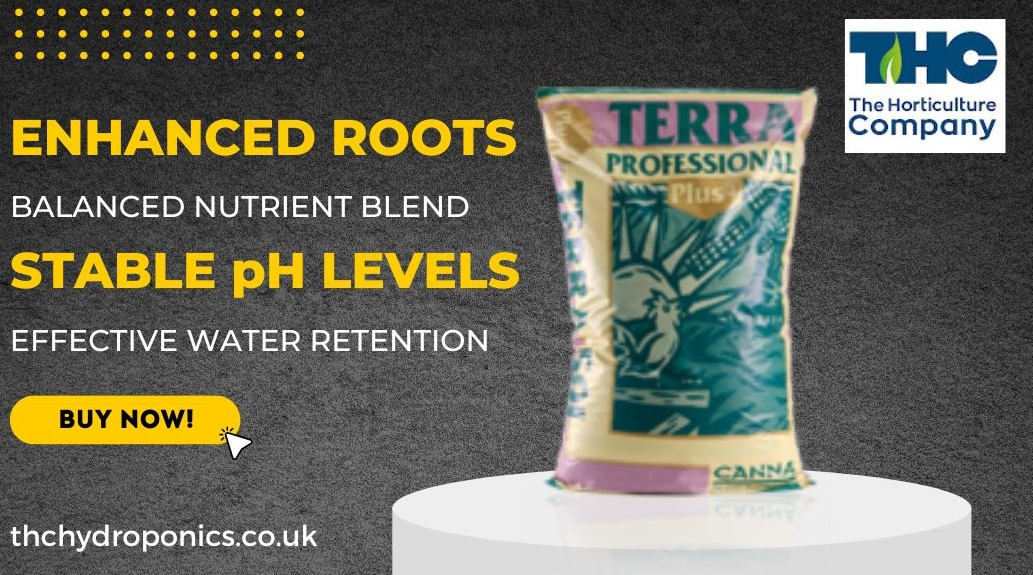 HOW CANNA TERRA PROFESSIONAL PLUS WORKS
Canna Terra Professional Plus is excellent at water retention AND allowing excess water to drain effectively.
Canna Terra Professional Plus is made up of peat moss, tree bark, perlite and other organic ingredients to provide your plants with a home where roots can quickly develop and grow.
Its balanced mixture of ingredients creates a well-aerated root zone and promotes root development, an ideal foundation for healthy plant growth for their entire life cycle.
WHAT MEDIA CAN CANNA TERRA PROFESSIONAL PLUS BE USED WITH?
Canna Terra Professional Plus is NOT recommended for hydroponic systems or other soilless setups. However, it is ideal for container growers and can be used in pots, fabric pots, raised beds or straight from the grow bag.
Canna Terra Professional Plus, the purest potting mix possible for plant cultivation, is available priced £16.96 for a 50L bag.
Or you can order Canna Coco Professional Plus 50L for £14.95 - a high quality product made from coir which is fully buffered, allowing access to all of the nutrients.