How To Use BioBizz Premix
BioBizz Premix helps to produce bigger leaves and better flowers.
Its specially-formulated nutrients are designed to enhance plant growth and development for optimal flower and fruit production.
Made with essential macro and micronutrients, BioBizz Premix is proven to:
Improve nutrient absorption
Promote vigorous growth
Enhance plant health
Increase stress resistance
Boost flowering & fruiting
BIOBIZZ PREMIX DOSAGE & HOW TO USE IT
BioBizz Premix is okay to use throughout the entire grow cycle.
Start during the early development stages, once seedlings have established their first few leaves, and continue until harvest.
Obviously, the recommended BioBizz Premix dosage changes depends on the stage of your grow and crop type.
During the vegetative stage, we recommend using 2g to 4g per litre of water.
For the flowering stage, slightly increase the dosage to 4g to 6g per litre.
For exact guidelines, always read the manufacturer's instructions and tailor the dosage to your specific grow and climate conditions.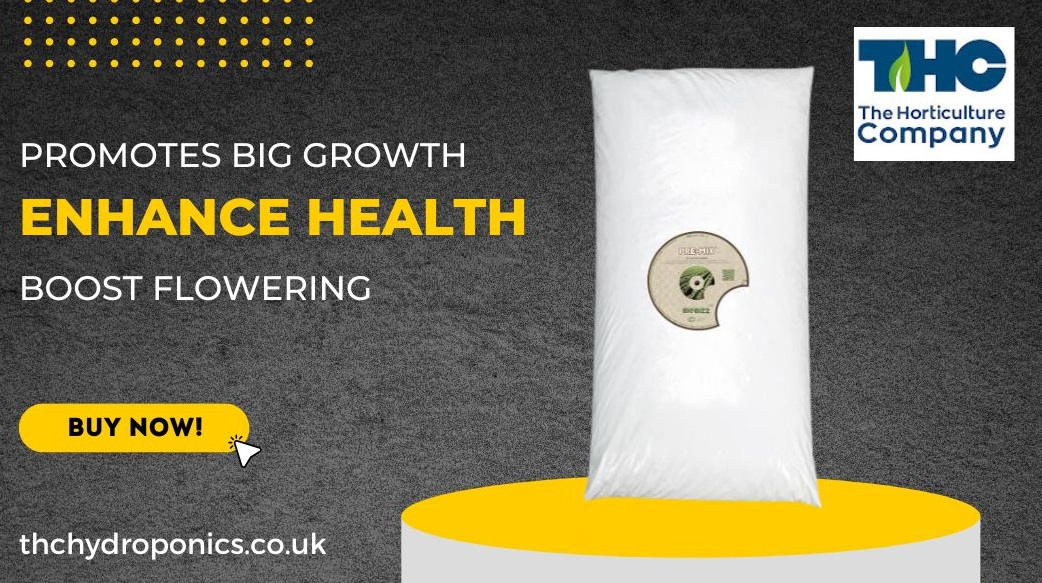 HOW BIOBIZZ PREMIX WORKS
BioBizz Premix gives your grow all the essential nutrients it needs to enjoy optimal plant growth and development. From seedling to full bloom.
To ensure your plants can absorb an adequate supply of nutrients during their grow cycle, it contains a balanced blend of macro and micronutrients that promote vigorous growth, increased foliage and improve overall plant health.
Easily absorbed through the roots, BioBizz Premix nutrients help your grow to withstand temperature fluctuations, drought and make them less likely to suffer from disease.
Regular use could help you create the optimal growing conditions, so that you enjoy bigger leaves and better yields with more vitality.
BIOBIZZ PREMIX INGREDIENTS
Whilst the exact BioBizz Premix ingredients will vary slightly, it is typically made from a blend of organic and mineral ingredients.
The common BioBizz Premix ingredients are: nitrogen (N), phosphorus (P), potassium (K), calcium (Ca), magnesium (Mg), sulfur (S), iron (Fe), manganese (Mn), zinc (Zn), copper (Cu), boron (B), and molybdenum (Mo).
WHAT MEDIA CAN BIOBIZZ PREMIX BE USED WITH?
Available to buy in bulk, Biobizz Premix 25 Litre is one of our top-selling nutrients as it is suitable for indoor and outdoor use.
The fact it can be used with soil, coco coir and soilless hydroponic media also means it is very versatile and will work well with different grow set-ups.