Biobizz Feeding Chart – for soil growing
Formed in the Netherlands in 1992, Biobizz is now a global operator – helping indoor growers to achieve bigger and better yields.
Dedicated to producing high-quality organic fertilizers, the Biobizz Feeding Chart will help get the best out of your grow every time.
Use the Biobizz feed chart to discover how and when to use Biobizz nutrients for maximum results.
The official Biobizz soil feeding schedule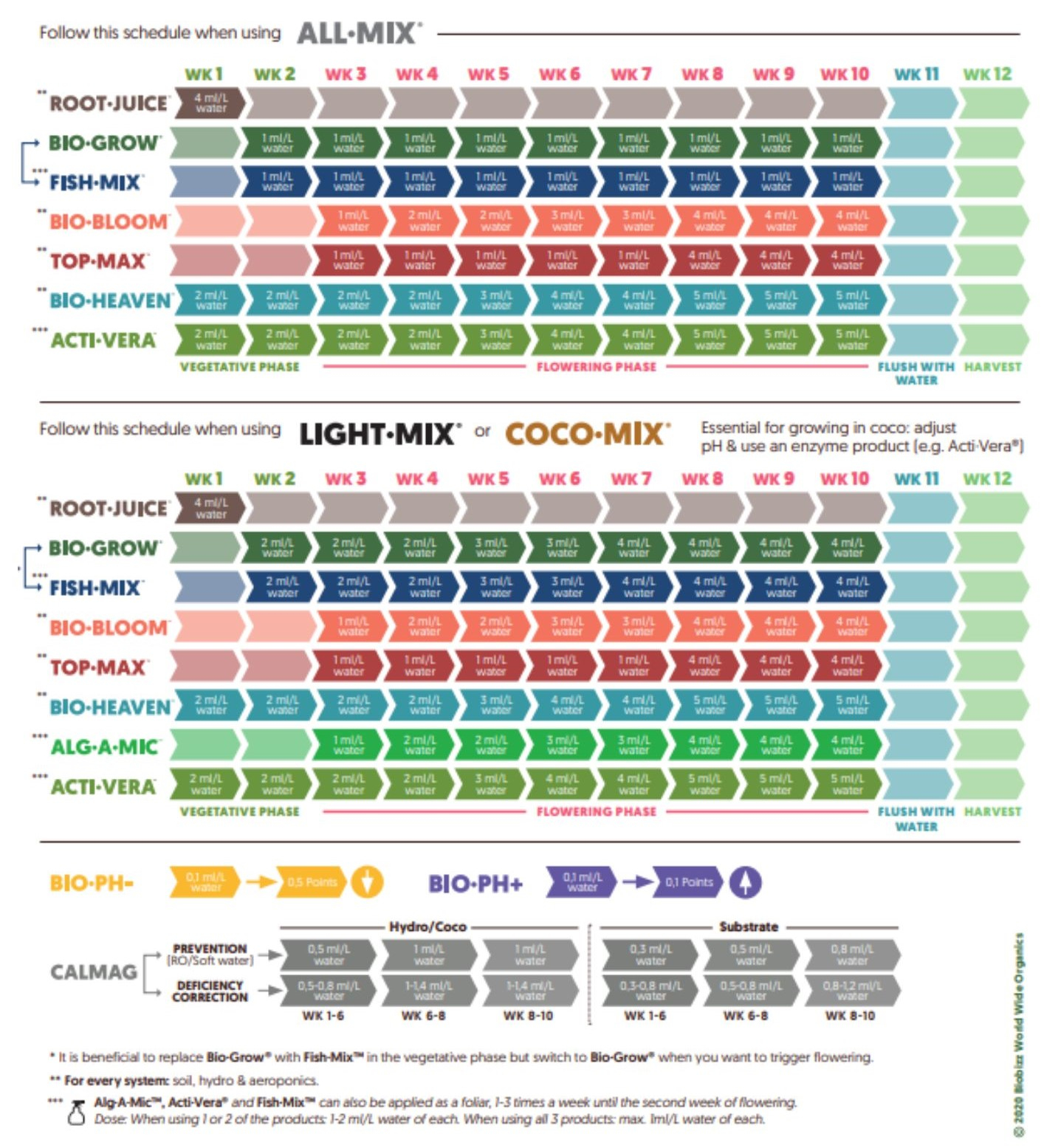 5 top tips for using the BioBizz nutrients chart
1 - Create a warm bed of soil, plat your seeds or seedlings and water at least 2 or 3 times a week.
2- When your plants are 10-15 cm tall or have 2-4 leaves, start to use fertilizers. Be modest and add more if needed.
3- It is okay to use several different nutrients in the same feeding water, if required.
4- You do not need to adjust the pH of your nutrients, but a pH-value between 6.2 and 6.5 or a controlled pH-value between 6.2 and 6.3 is the ideal.
5 - Remember, the Biobizz soil feeding schedule (above) is only a guide and you should add more or less feed if you feel it is required, depending on environmental conditions.
If you'd like to keep the Biobizz nutrient schedule close at hand, you can click here to download it from their official website.